About Alexandra Mayen Rivera, Esq.
About Alexandra Mayen Rivera, Esq.
Alexandra Mayen Rivera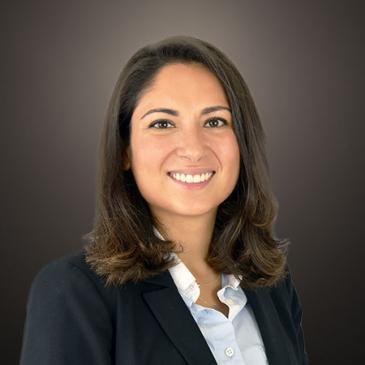 Biography
Alexandra Mayen Rivera is a New York immigration attorney, and owner of the Alexandra Mayen Rivera, PC, Law Firm. She specializes in Immigration and Nationality Law and is committed to advocating for her clients' rights in offering diligent, strategic, and compassionate representation.
As a Salvadorian American, Attorney Mayen Rivera has a personal understanding of the struggles many immigrants face in seeking a better life. She spent her formative years growing up in El Salvador before continuing her education in the United States. It wasn't long before she discovered her calling to fight for the rights of others, and by age thirteen had secured a part-time position at a local immigration law firm where she would continue working until college.
Upon graduating from high school, attorney Alexandra Mayen Rivera relocated to Paris, France, to pursue her higher education. Once again, she found herself an outsider immersed in a foreign culture and learning a new language. She first attended the Sorbonne University for a language and civilization course. She later went on to graduate from the world-renowned University Panthéon-Assas in Paris. Alexandra Mayen Rivera has a law degree and a master's degree in International Law from the University Panthéon-Assas. After completing her education in France, Alexandra then returned to the United States to continue her legal education at Fordham University, where she graduated Magna Cum Laude with an L.L.M. Master's degree in U.S Law.
Mrs. Mayen Rivera's multicultural background and experiences, combined with her unyielding conviction to help immigrants find refuge from oppression, led to establishing her own immigration law firm in 2017. Since then, Mrs. Mayen Rivera has continued expanding her practice by offering unapparelled representation, marked by the utmost care and diligence in the handling of every case and client. She strives to ensure that every client feels respected, heard, and understood. Mrs. Mayen Rivera speaks fluently English, Spanish, and French.
Admissions
Licensed in New York State - Second Department
Education
Fordham Law School – L.L.M. in Comparative American Studies, graduated Magna Cum Laude
University Panthéon-Assas - License in Law; Master's degree in international law